Once upon a time when I was 11, I was given an Amstrad CPC 6128 and it was the beginning of a 15-year long journey into the digital world. It started with Basic and a year later my parents bought me a fast 233MHz Pentium II PC. I learned Visual Basic, C and C++ during my offline life, but as soon as I discovered the Internet with my efficient 56k connection I wanted to be part of it. I started to learn HTML, CSS and Javascript - when rolling over an image was revolutionary - but I needed more *intelligent* applications. At that time it was PERL but I quickly switched to PHP3 when it was released in 2001. I was making applications and websites, but I needed more.
Whatever I was doing, it had to be a practical solution to a problem or need, but I wanted it to be more than that. I didn't want to create websites – I wanted to create beautiful websites; I didn't want to create applications – I wanted to create usable applications. During my three last years of high school I focused on the graphic design side of computing, Macromedia Flash helped me a lot to get into that world. After my high school diploma with a focus in science, I had to chose between development and design which I didn't want, but I had a plan.
I majored in science at university but there was too much molecular biology and fluids mechanics, and only four hours of really basic computer science a week. I was bored, so concurrently with my studies I started my own company with three friends. It was a merchandising company and we took care of all the workflow, from the concept to the selling of the products and everything in between. It lasted five years, a pretty long time for a kid going to school full time. I switched programs and got my diploma in computing and management focusing on technology and finished as being valedictorian of my class. Then I applied to the Masters program at Gobelins - L'école de l'image,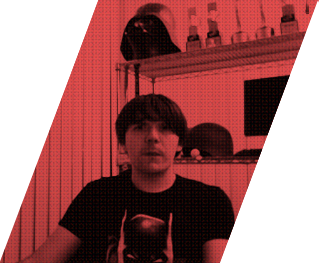 for a "Multimedia designer/director" course. This was a co-op program and in my first year, I worked at a small agency in France and then for the Swiss company I worked for in the last five years. It's been a long time since the beginning of my story, a lot of basic games, applications, designs, websites, silk-prints, mobile applications, interaction design, user-experience, team management, research and development, business solutions etc... and after all those years, I am still learning and I am still motivated to make the digital world a better place.

This is the big picture of a multimedia designer and director, from kick-off to final delivery. Conception, usability, design, technical leading, development, QA, team and project management...

-

It is not only design.
It is not only technique.

It is a global reflection starting from the high-level view of any project to the final product; helping to create efficient, pleasant and innovative solutions.
-
I have evolved a great deal by working the past five years with several AAA and international clients on a different types of projects; from the front-end overhaul of banking and government applications to the creation of an interactive exhibition for a luxury watche manufacturer, and everything in between including research and development, mobile applications and websites. It was all about RIA but the trends has become mobile-centric, the last workshop I was involved in was about the porting of a RIA to mobile tablets - android & iOS - but it had to stay the same solution. One code, a dozen of different screen size, three different types of inputs and three platforms; and there's still plenty of other challenges to overcome.


clients
I've worked for various brands, private banks, international companies and governments, such as: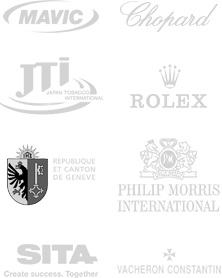 portfolio
Most of my work are under a non-disclosure agreement therefore there's no direct access to my selected projects, if you don't have a password you can ask for one.
I don't have a password.
OK